Cake Lingerie: Sexy Underthings for New Moms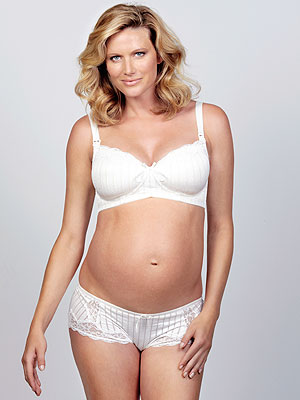 Courtesy of Cake Lingerie
A new baby means new curves — and new underthings.
That's why we're loving Cake Lingerie's sophisticated maternity and nursing bras, panties and loungewear.
Not only is each piece gorgeous, but they celebrate — and accentuate — your new body.
It's no wonder mom-of-four Heidi Klum is a fan!
Featuring decorative bows, padded straps, ruffles and luxe fabrics like silk satin, the line is split into two oh-so sexy collections — Slice of Heaven and Let Them Eat Cake — that put Victoria's Secret to shame.
But what really sets the brand apart is its handy bra fitting guide.
Full of cute graphics and easy-to-follow steps, it ensures every mom-to-be finds a bra that will truly support her expanding bustline.
To shop, go to CakeLingerie.com.