Sean Patrick Thomas Welcomes Son Luc Laurent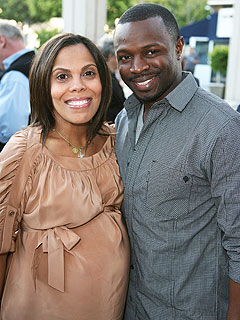 Ryan Miller/Getty
It's a boy for Sean Patrick Thomas and Aonika Laurent Thomas, who welcomed their second child on Wednesday, June 9, his rep tells PEOPLE exclusively.
Luc Laurent Thomas arrived at 4:50 p.m. in Los Angeles, Calif., weighing in at 7 lbs., 6 oz. He joins big sister Lola Jolie, 2.
"Baby and family are doing great," Thomas' rep shares.
The actors, both 39, announced the pregnancy in January and celebrated with a Southern-style baby shower before Luc's birth.
— Sarah Michaud