Giveaway: New Parents Gift Set from Scrapblog.com (A $110 Value!)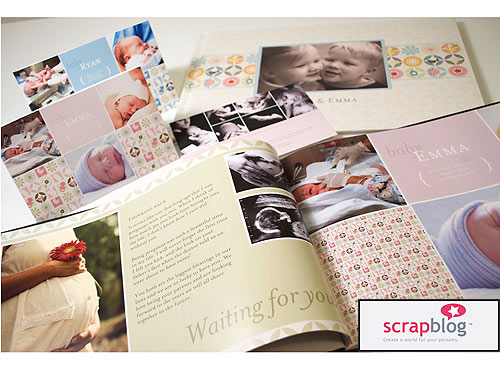 Courtesy of Scrapblog.com
When your little bundle arrived, you didn't realize it would bring out your inner scrapbooker. Who knew you'd be knee-deep in cute photos and mini keepsakes that are just so darn hard to store in a box. But how do you share with family out of town? In comes Scrapblog.com, a cool e-service that lets you upload your fave baby pictures online or in print.
Want to try it out? The company's giving away a New Parents Gift Set ($110) to one lucky Moms & Babies reader. It includes a New Image Wrap Keepsake Book ($40), Set of 10 Announcement Cards ($20) and 2500 Credits ($50).
Hurry up and enter for your chance to win! Online entries must be received between 12:01 a.m. Eastern Time ("ET") on 6/21/10 and 11:59 p.m. (ET) on 6/27/10. See Official Rules.