Sherri Shepherd Fears Relationship With Future Daughter-in-Law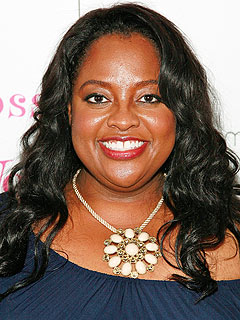 Charles Eshelman/FilmMagic
Her son Jeffrey Charles just turned five in April, but Sherri Shepherd is already determined to have a close relationship with her future daughter-in-law.
"I want my daughter-in-law to say, 'You've got a great mother!' I'm afraid my daughter-in-law is going to hate me," she tells Babble.
Unfortunately, The View co-host jokes, if her recent feelings of jealousy toward Jeffrey's playmate is a clue as to what's to come, the bond may not be so easy!
"I kiss Jeffrey on the lips and tell him, 'Only Mommy and Daddy can kiss you on the lips.' And this morning, I go to kiss him and he gives me the cheek," she shares.
"And I was like, 'Who kisses you on the lips?' And he says, 'Amy!' I'm thinking, 'Who's this bitch?!' I was not happy. I don't mean to call a 5-year-old a bitch, but I got angry!"

Quick to point out she "felt like Jeffrey cheated on me," Shepherd, 43, insists her intentions are good. "I'll give [the future girlfriend] the inquisition, but I want her to be close to me because I want to know everything that's going on in their lives!" she says.
And much like Shepherd is keeping her son close, Jeffrey seems to be following her example in return. "He doesn't like a lot of people around me, hugging me — especially men!" she admits.
"Jeffrey does not like any man to hug me or touch me. It's like he can sense there's another penis in the house!"
— Anya Leon