Family Photo: Katherine, Josh and Naleigh's Saturday Stroll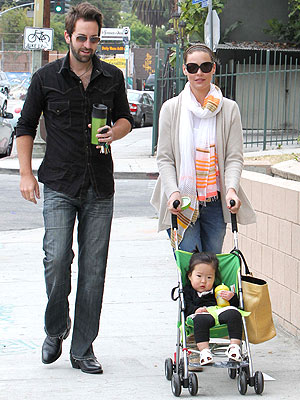 Splash News Online
It was a busy family day out Saturday for Katherine Heigl, Josh Kelley and daughter Naleigh, 18 months.
The trio started their morning at the flea market before heading to lunch, then wrapped up their day with a trip to Target!
The Killers actress and her singer/songwriter husband, 30, are deeply invested in new parenthood at the moment, she says.
"We're the cliche, typical couple who's talking about poopie diapers and stuff," Heigl, 31, laughs.
"We're always communicating about those more than we probably talk about anything else. I know we'll eventually chill out."