Bethenny Frankel After Baby: More Mellow, Less Punctual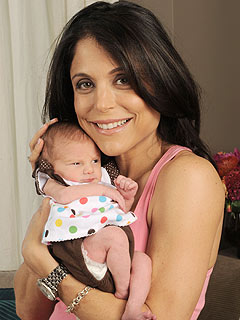 Albert Michael/Startraks
Life as a new mom has Bethenny Frankel moving to the beat of a totally different drum — that of 5-week-old daughter Bryn Casey!
"I'm painfully punctual and with a child it's really not possible," the Bethenny Getting Married? reality star tells PEOPLE.
"There are things you have to do and people have to wait. The baby comes first and everyone else can suck it."
In addition to "getting out the door on time," Frankel, 39, cites breastfeeding as one of her biggest challenges.
However, no obstacle is too great to take The Real Housewives of New York City star off her first-time motherhood high!
"You love nothing more than this tiny little being that entered your life five weeks ago and the world stops," Frankel raves. "Nothing else matters … and having drama and arguments really seem to fall to the wayside. It just seems like you can't hook in like you did. I just don't feel as angry as I was."

— Anya Leon