Taraji P. Henson: 'The Family Unit Is Better Than One Parent'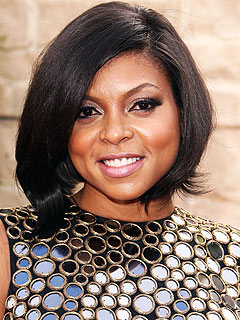 Juan Rico/Fame
Life as a single mom has not been without challenges, and it's something Taraji P. Henson stresses to her 16-year-old son Marcel.
Although "he's always had male camaraderie" in his life, Marcel "needs a woman beside him [when he has kids]," the Karate Kid star tells Babble. "The family unit is better than one parent."
With that said, while Henson, 39, is realistic about the lives of teenagers, "Twitter and sex stuff" remain off limits to Marcel.
"You have to pay attention to what they're doing/reading/watching because this world is a very different world than when I grew up," she notes. "They have all this information at their fingertips, and you have to pay attention — with eyes wide open."

Henson is quick to acknowledge, however, that her son is of an age where a simple "no" will no longer do. "I don't just say, 'Do what I said'; I give him a reason for it," she explains.
"I told him, as far as sex, I understand your hormones are raging, but you can barely keep up with your extracurricular work and school work," Henson continues. "There's a time and place and reason for certain things, and while I'm not trying to take anything from him, with sex comes responsibility, and you have to be mature enough to handle it."
As Marcel prepares to enter the dating pool, Henson has been "teaching him how to pick really good women" — but he need not look far for examples.
"He's around really incredible women: his family, friends, me," she says. "We take it in stride and don't let [the fact that I'm famous] get ahead of us. We're human just like everybody else, and I'm not better than anybody because of what I do."