Kate Hudson's Son Ryder: Already a Ladies Man!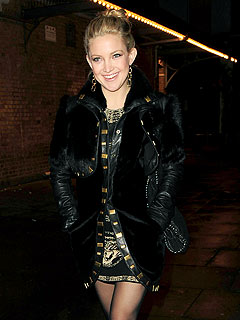 Xposure Photos
Kate Hudson isn't the only member of her family whose love life is making news. Her son Ryder Russell, 6, is already quite the kindergarten Casanova.
"Ryder told me on Sunday that he's six years old now, but that when he was two, he had a girlfriend who was six years old," said actor Colin Egglesfield at an event to celebrate ELLE magazine's Women in Music issue last week in NYC. "He definitely goes for the older women."
Egglesfield got Ryder's romantic update hanging out with him on the set of Something Borrowed, which also stars Ginnifer Goodwin and John Krasinski, whom he calls "a nonstop joke machine."
And while Egglesfield plays the guy onscreen BFFs Hudson and Goodwin are fighting over, life off-camera sounds a lot lighter— especially with Ryder around.
"Between takes, Kate will just start singing," Egglesfield said. "And she's an amazing dancer. I taught her everything I know."
— Suzanne Zuckerman