BumpWatch: Amy Poehler and Will Arnett Get Serious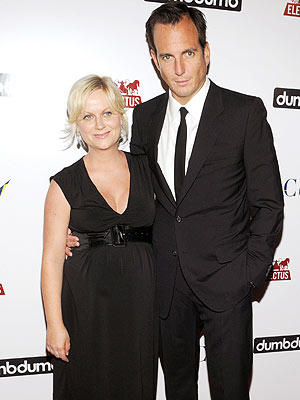 George Napolitano/Getty
Comedy power couple Amy Poehler and Will Arnett manage to look serious while arriving at the launch of DumbDumb — a new joint venture between Arnett and Arrested Development costar Jason Bateman — on Thursday in New York City.
The Parks and Recreation star, 38, and Arnett, who will star in Wilde Kingdom this fall, expect their second child in late summer.
The new addition will join big brother Archie, 19 months.
RELATED: Will Arnett on Fatherhood: 'It's Just the Best'