Marissa Jaret Winokur: 'I'm an Outdoors Girl'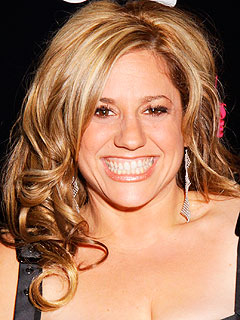 Brian Putnam/Getty
If Zev Isaac Miller ever feels the urge to sleep under the stars, he'll have an able and willing partner in mom Marissa Jaret Winokur.
"I come off as a New Yorker who's into hair and clothes," the former Hairspray star tells Betty Confidential, "[but] I'm an outdoors girl."
While husband Judah Miller "doesn't camp, and will never camp" Marissa says she is quite the opposite. "I grew up camping … I will so be the Boy Scouts' den mom."
For now, Winokur and Zev, 22 months, are sleeping under a roof — but the duo still pack plenty into their day, which begins at 5:30 a.m.
"We have breakfast," she explains. "We're usually at a music class or a play gym by 9:30. I have help during the day so I can go to work or appointments. My son and I then do something in the late afternoon, like go to a park or a playdate."

When she's not working, Winokur says she takes umbrage to those who remark "Oh, you're just being a mommy now."
"I'm like, 'Wait, I'm a mom when I'm working, and I'm a mom when I'm not working,'" she laments. "I'm an actress. I'm often between jobs. My career allows me to be both a 'working' mom and a stay-at-home mom."
Regardless of that status, Winokur says that Zev remains her number one priority.
"I'm really shocked by how much I love being a mom," she admits. "I've always been so career-focused, and as an actress I'm used to everything being all about me. Now I'm all about my son."
Someday soon, Winokur says that Zev — born via in-vitro fertilization and with the use of a surrogate — could even have a younger sibling. "We hope to do it again," she reveals. "The cancer was caught early enough that I could keep my ovaries. I was very lucky."