Spotted: Naomi Watts and Sons' Sunny Stroll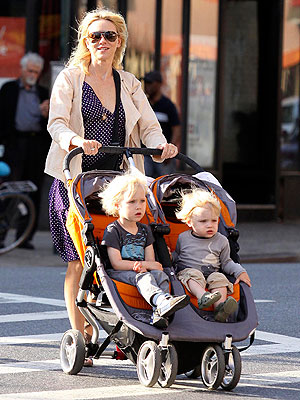 Ramey
With the wind in their hair, Naomi Watts and sons Alexander 'Sasha' Pete, 2½, and Samuel Kai, 17 months, take advantage of Monday's gorgeous weather, going for a sunny stroll in the West Village.
Will there be any more children for the actress, 41, and fiancé Liev Schreiber?
"If I could guarantee myself a girl, I'd say yes," she said recently.
"But I'd be sure to have another boy! I always knew I'd have boys."
RELATED: Spotted: Naomi Watts and Sasha Get Into the Swing of Things