Spotted: Max Bratman's Day Out with Dad!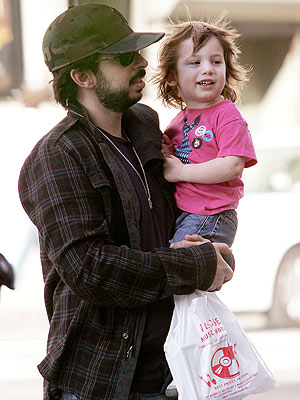 Ramey
With Christina Aguilera busy around town promoting Bionic, husband Jordan Bratman and son Max Liron made the most of their time in the Big Apple, strolling around SoHo on Tuesday.
"Jordy was the calm in the storm when everybody else was driving me crazy," Aguilera, 29, said recently.
"He was the person who reached down, pulled me out and made me see reason. I'm very lucky to have him."
Two-year-old Max is the only child for the couple, who wed in 2005.
RELATED: Christina Aguilera: Juggling Music and Mommyhood Is Tough