Model Kate Dillon Is Pregnant!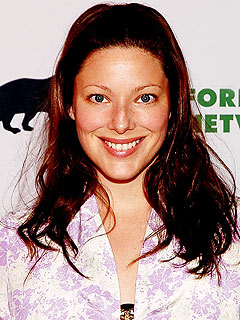 Andy Marlin/Getty
Model Kate Dillon is expecting her first child this December, she tells PEOPLE exclusively.
"Every time I hear the heartbeat, I just start bawling," says the 5'11" beauty, who has been the face of plus-size modeling for over a decade.
With a tough first trimester already down, Dillon, 36, says she has definitely noticed a change in food cravings.
"I was a quinoa and kale type of person," she says. "Now all I want is pizza, bagels and cream cheese!"
She and husband Gabe Levin have selected a few potential names while waiting to find out the sex of the baby. "I'd like it to be a little old fashioned, but not too much," explains Dillon.

The size 10 model isn't too worried about getting back into shape after her baby is born.
"I know the minute the baby comes out, I'll be like, 'When can I go for a run?'" She's started with prenatal yoga and plans to start with light workouts on the bike and elliptical.
As for her real estate investor hubby's participation in the pregnancy, Dillon laughs, "He can't wait to put headphones on [my belly] and play Led Zeppelin for the baby!"
— Thailan Pham