Sheryl Crow Easier Going with Baby No. 2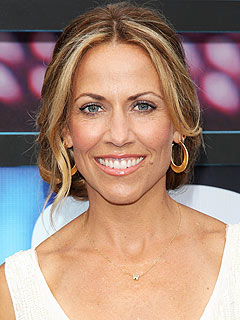 Peter Kramer/AP
With two busy boys Sheryl Crow has her hands full, but she says she's enjoying every single moment of motherhood — especially after learning some valuable parenting pointers the first time around.
"I'm not sweating the small stuff," the singer — who's mom to Wyatt Steven, 3, and newly adopted son Levi James, 6 weeks — told PEOPLE Wednesday at the CMT Music Awards. "I'm easier going."
Instead of worrying about the little things like she did before, Crow, 48, now knows that "every little tiny gurgle" doesn't necessarily mean something is wrong and if her son doesn't eat, it simply means he just wasn't hungry.
"I'm applying all the mistakes I made with Wyatt to being more relaxed with Levi," she says.

Though adding Levi to the Crow clan was exciting news the singer couldn't wait to share with fans, she acknowledges having two kids is more than just double the work.
"One is one and two is twenty," she laughs. "I can't believe how much stuff is needed for two kids! We're getting ready to go on the road in a couple of days and I don't think there's going to be any room on the bus for my stuff."
Up next for Crow, in addition to touring the country, is the release of her new album 100 Miles from Memphis, due out July 20, which features collaborations with Keith Richards of the Rolling Stones and Justin Timberlake.
— Eunice Oh with reporting by Kay West