1 Trend, 3 Ways: Sporty Sandals for Boys!
Little boys like rough and tumble play. So whether they're out for a walk with dad like Bronx Wentz — who's wearing Pediped's Brody sandal ($52) — visiting friends with mom like Zuma Rossdale or hanging out in the Hamptons like Callum MacLachlan, a sturdy sandal is a must to protect their mini toes.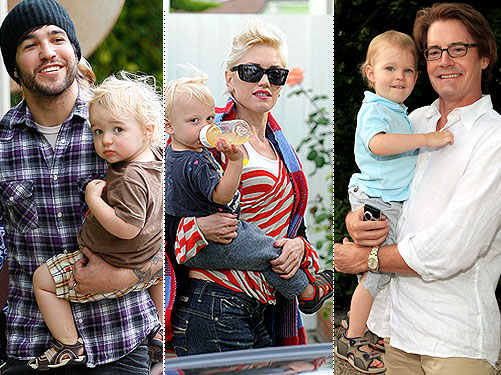 GSI; SNAP/GSI; Lisa Wagner/Splash News Online
In the market for a sporty pair of sandals for your little tyke? Check out our top picks — for any budget — below!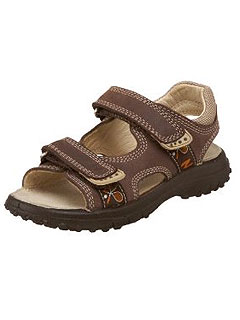 Courtesy of Endless
They may be pricey, but Naturino's Little Kid/Big Kid Sandals ($87) are built to last. Available in five cool colors, they sport a padded heal strap and mesh inner lining. They even feature a super cute mini tennis racket logo.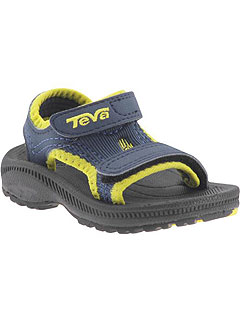 Courtesy of Piperlime
Affordable
Celebs including Tori Spelling, Gwen Stefani (Zuma's wearing the original Psyclone above) and Jennifer Garner are big fans of Teva footwear. For summer, we're loving their Psyclone 2 sandals ($28).
Perfect for dry and wet environments, they're made with the same materials as water and hiking shoes designed for river professionals. Plus, the squishy footbed and soft mesh lining keeps pint-size feet comfy and cool.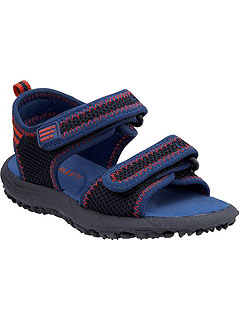 Courtesy of Old Navy
Bargain Buy
Toddlers need shoes with good traction. And thanks to Old Navy's Mesh Hiking Sandal ($12.50), they can have it.
The snug sandals — which are available in ink blue, forest floor and mole — have rubber lug soles to help keep your tot walking steady.
— Anya Leon