Party Time! Greg Vaughan's Son Jathan Celebrates Turning Three
Who says kiddie parties shouldn't rock? Thanks to dad Greg Vaughan — formerly of General Hospital — and mom Touriya Haoud-Vaughan, their son Jathan James' disco-themed third birthday bash was filled with glitter, glam and plenty of dancing.
On May 21, the adorable tot celebrated his birthday at The COOP play space with family and friends, including 4-month-old baby bro Cavan Thomas, Modern Family's Julie Bowen and her sons Oliver, John and Gus, as well as Nancy O'Dell and her daughter, Ashby.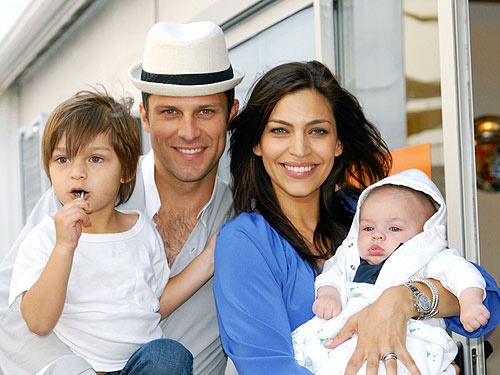 Courtesy Greg Vaughan
Click below for more photos and all the party details!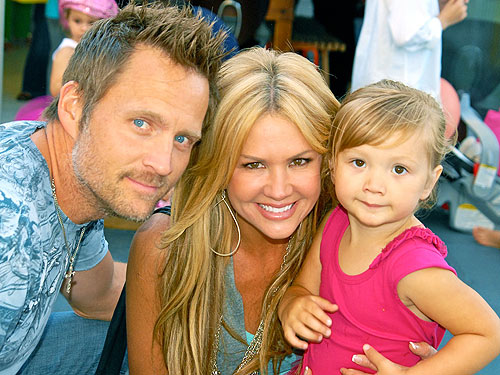 Courtesy Greg Vaughan
While adults dined on yummy sandwiches from Los Angeles-based Cheebo and sipped on ZARB champagne, the children enjoyed a delicious High School Musical-inspired cake, as well as chocolate cake balls courtesy of Leslie Maynor at Fantasy Frostings.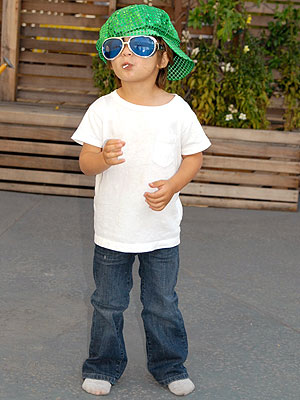 Courtesy Greg Vaughan
But it wasn't all about the sweets. While wearing retro sunglasses, disco ball necklaces and funky sequin hats from their cool goodie bags, mini guests got their boogie on to tunes by Michael Jackson, Justin Beiber and the Bee Gees on COOP's electronic dance floor.
"We try hard to make our celebrations special; not cheesy run-of-the-mill kid's parties," says Lucinda Lent, owner of the COOP, tells PEOPLE Moms & Babies.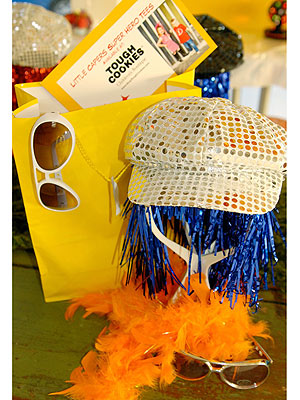 Courtesy Greg Vaughan
"For Jathan's party, the colors were vibrant, the music was pumpin' and the kids were unstoppable. And parents were able to enjoy a cocktail in the outdoor garden as the sun went down. It was a perfect party for kids and adults alike!"
Mom Touriya was also pleased with how everything turned out. "The highlight of the party was seeing Jathan overjoyed to be surrounded by his friends as he blew out the candles on the cake," she shared.
Courtesy Greg Vaughan
So, what did dad Greg — who was the party's official photographer — think? "I really loved watching the kids dancing and running around the space," says Vaughan. "They were clearly having an absolute blast."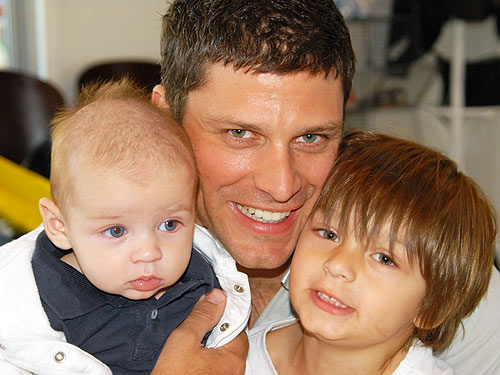 Courtesy Greg Vaughan
All in all, Jathan's birthday party contained every ingredient needed to make each invitee — from the youngest to the oldest — feel like genuine rock stars.