Kourtney Kardashian's Blog: Where Mason Gets His Looks!
This week our newest celebrity blogger — Kourtney Kardashian — addresses some of your comments about her 5½-month-old son Mason's uncanny likeness to her brother, Rob, and to their late father, Robert, who passed away from cancer in 2003. The reality star, 31, can be seen on E!'s Keeping Up with the Kardashians and Kourtney and Khloé Take Miami with boyfriend Scott Disick.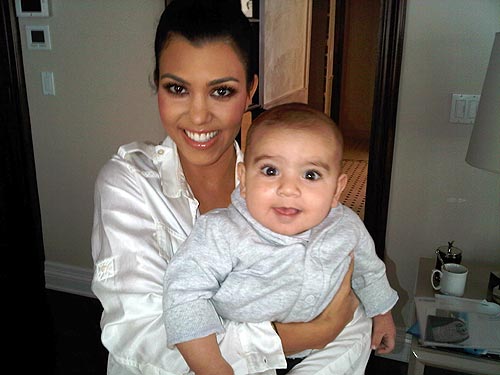 Courtesy Kourtney Kardashian
The first thing people say when they meet Mason is that he is like my brother Rob and my dad's twin. He really does look so much like them — but to me he is totally his own handsome little self.
Still, it's more than his looks that remind me of my dad: Even Mason's energy reminds me of him. Mason is very mellow, calm, peaceful and happy. He's such a funny little boy who is always laughing and smiling.
I do wish that my father and Mason had gotten to meet each other, but I know my dad is looking down on us and really does know Mason well.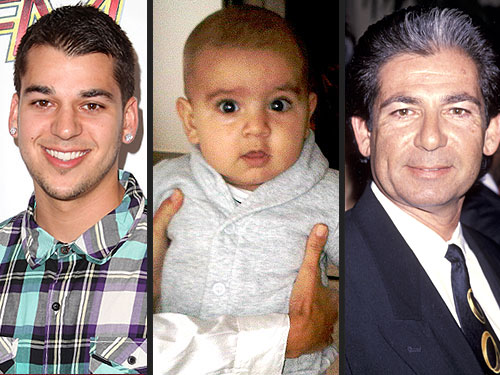 Rob Kardashian; Mason Disick; Robert Kardashian – Angela Weiss/Getty; Courtesy Kourtney Kardashian; Ron Galella/WireImage
It's true that Mason looks mostly like a Kardashian -– it's amazing how strong those Armenian genes can be! — but he does have the exact same cleft chin and ears as his daddy [Scott Disick]. Check out the resemblance in the below photo of Scott and Mason.
It really is pretty cool how much babies change from day to day. Some days, Auntie Kimmie will say that Mason looks just like Scott. When I look back at pictures of Mason, starting from when he was born up until today, he looks so different. But since I am around him every second, I don't really notice he is changing.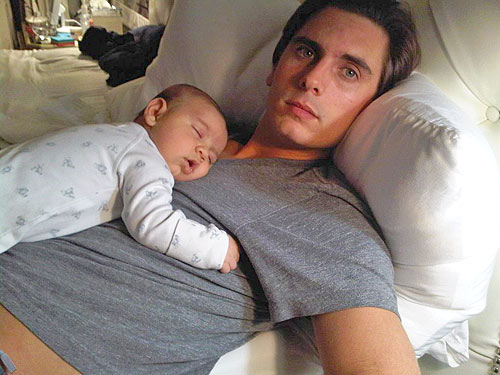 Courtesy Kourtney Kardashian
When Mason was first born I used to get so sad when the day was over because I knew I would never have that day back with him. Even though I don't want him to grow up too quickly, I am so curious to know what he will look like when he does grow up.
When we were little, Kim and I used to always wonder what our sister Khloé would look like because she always had such different looks than us! (She has light eyes and had blonde, curly, long hair as a little girl!)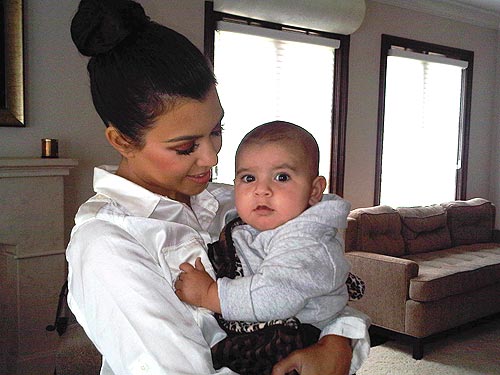 Courtesy Kourtney Kardashian
On another topic, Mason is already turning into quite a traveler. Over the weekend, he had his first trip ever to Las Vegas! The weekend before, he went to Charlotte, North Carolina and Indianapolis, Ind., to the Indy 500. He's such a great traveler. I'll tell you about that next week…
— Kourtney Kardashian