Family Photo: The Alba-Warren's Brunch Bunch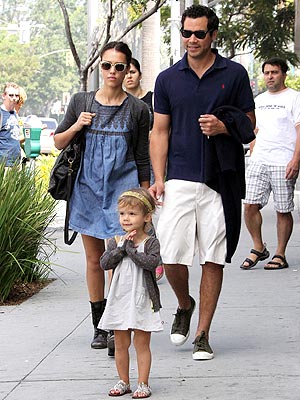 Fame
Honor Marie Warren takes a breather, waiting for parents Jessica Alba and Cash Warren to catch up after brunch at The Cheesecake Factory Saturday in Beverly Hills, Calif.
The toddler celebrated her second birthday on Monday. Her actress mom admits that she's learned a lot in the past two years.
"I stopped trying to be a crowd pleaser and accepted my flaws and then, in turn, you accept everyone else's," Alba, 29, says of becoming a parent.
"Having a kid puts everything in perspective."
RELATED: Mini Must-Have: Honor Warren's Groovy Skirt