Melissa Shoes and Vivienne Westwood Team Up for Mini Sandal Collection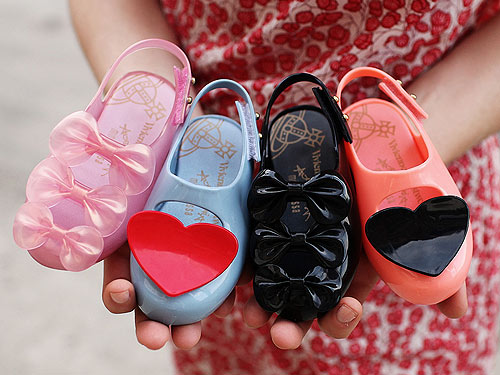 Courtesy of Melissa Shoes
Ever since they created the first "jelly", shoe company Melissa has been on a roll. From sleek flats to pretty heels, their colorful footwear is not only chic, it's fun. Each shoe is made with the finest (and softest) PVC that smells like bubblegum.
With a little help from Vivienne Westwood, they've launched their first mini collection. And it's beyond cute! Available in six colors, the slip-on sandals ($100) are pint-size versions of the Lady Dragon Bow and Love heels.
Want some for your little princess? They're currently available in the U.S. at Brooklyn-based boutique, Epaulet. Check them out at EpauletShop.com.