Family Photo: The Soon-to-Expand Gordon Trio!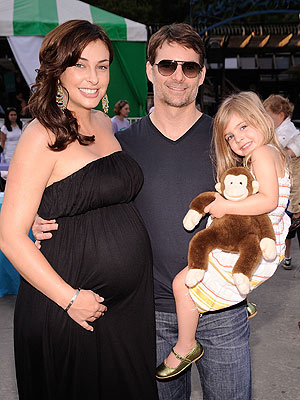 Gary Gershoff/WireImage
They won't be a trio for much longer!
Jeff Gordon, wife Ingrid Vandebosch and daughter Ella Sofia, who turns 3 later this month, attend the Fourth Annual Baby Buggy Bedtime Bash on Thursday at Wollman Rink Central Park in New York City.
The NASCAR star and his model wife expect their second child — a son — the first week of August.
"I don't know how you can have any more love than we already have for [Ella]," Gordon, 38, said recently.
"So I'm excited to see how I react to having a second child as well as having a boy this time."
RELATED: Ingrid Vandebosch Dishes on Her Designer Dress