Sneak Peek: Baby Planet's Sturdy (and Stylish) Strollers for 2010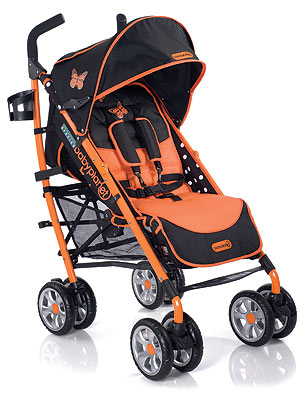 Courtesy of Baby Planet
When it comes to eco-friendly strolling, Baby Planet leads the pack.
Their commitment to designing well-made, stylish strollers made of materials that are safe for baby — and the environment — is unsurpassed.
New this year is the Endangered Species collection, which includes the Monarch Butterfly, Giant Panda and Lemur Leaf Frog (each $170).
Not only do these redesigned strollers offer numerous improvements over the previous model, but they were created to help raise awareness to the plight of animals that are close to extinction.
They've also partnered up with timi & leslie for a chic line of strollers ($190 each) that allow you to match your ride with your diaper bag.
From pretty paisley to cool graphic prints, they're available in four trend-worthy patterns — Sahara, Mackenzie, Felicity and Zoey.
Check out the all of the new 2010 styles at Baby-Planet.com.