Green Alert! Nook Unveils Organic Mix-And-Match Bedding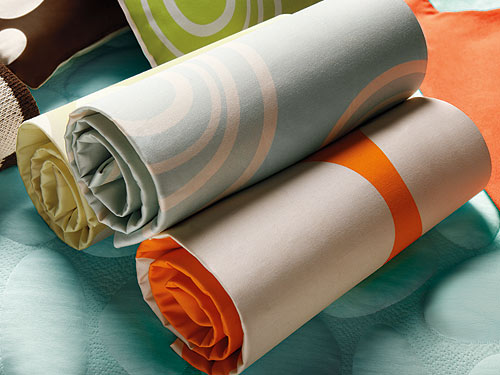 Courtesy of Nook
Just when we thought that nursery linens couldn't be more luxe, Nook has taken it to the next level.
Their brand new collection of mix-and-match bedding and accessories is eye-popping — to say the least. Their super soft fitted crib sheets ($60), blankets ($74), pillows ($38) and napsacks ($48) feature bold patterns in coordinating colors of sea glass, daffodil, lawn, bark, blossom and poppy.
And just as they did with their groundbreaking pebble mattress, Nook keeps the focus squarely on safety. Each piece of bedding is crafted with an oxygen-infused organic cotton and eucalyptus fabric blend, which helps babies maintain their natural temperature.
Go to Nooksleep.com to shop the full collection.