Family Photo: The Simpson-Wentzes – California Cool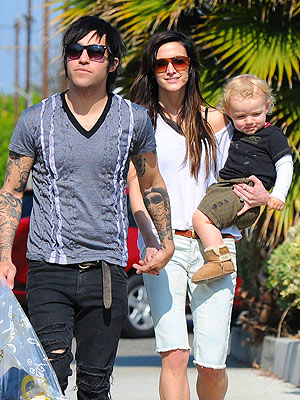 National Photo Group
Family shopping trip!
Bassist Pete Wentz and wife Ashlee Simpson-Wentz, along with son Bronx Mowgli, 18 months, make a tight trio while picking up some new clothes at Opening Ceremony in Los Angeles on Thursday.
"We're definitely a tight-knit family, and Pete and I are very hands-on," Simpson-Wentz, 25, tells PEOPLE Moms & Babies.
"Spending time with Bronx is the best thing in the whole world for us."
RELATED: Pete Wentz Enjoys Making Babies