Bye, Bye Dark Circles! Belli Skincare Introduces Mommy-Proof Eye Cream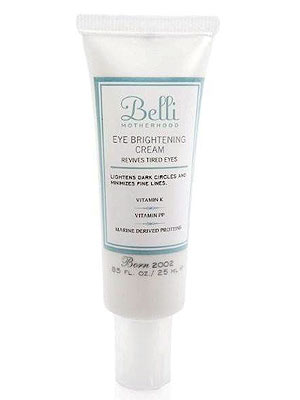 Courtesy of Belli Skincare
Sleep deprivation often goes hand in hand with being a new mom.
And that sometimes means puffy, tired eyes.
That's why we're loving Belli Skincare's brand new Eye Brightening Cream ($37) from their Motherhood collection.
Not only does it hydrate delicate skin, but it lightens dark circles and minimizes fine lines too.
No wonder Angelina Jolie and Heidi Klum are fans of the brand.
Make sure to check out other soothing Motherhood products — nursing cream ($10), foot relief cream ($18) and scar gel ($45) — while you shop!