Spotted: Alyson Hannigan and Satyana Are Pretty in Pink!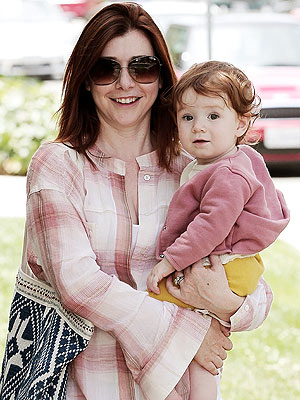 Gaz Shirley/Pacific Coast News
Alyson Hannigan and 14-month-old daughter Satyana Marie sport matching styles – and smiles! – while heading to lunch in Venice, Calif., on Wednesday.
The How I Met Your Mother star, 36, admits that parenthood has a way of making anyone run late.
"The things that used to take an hour … now take two hours," she notes.
"Even when I'm right on schedule, she'll spit up and I have to start all over again."
Satyana is Alyson's daughter with husband Alexis Denisof.
RELATED: Alyson Hannigan Celebrates Satyana's Stand – Solo