Rhoost: A Safe (and Stylish) Way to Baby-Proof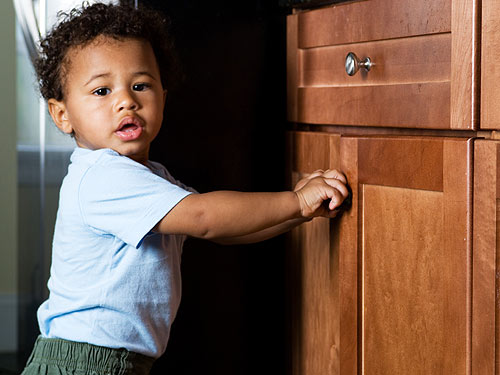 Courtesy of Rhoost
Babies open up and bump into things that may be harmful — that's what they do. So it's our job to create an environment that will keep them safe. And that just got easier thanks to Rhoost.
Not only are the company's baby-proofing products easy-to-use, but they won't clash with your décor. The Edge Om ($15) blunts sharp corners of tables and countertops in three fashion-forward colors (plum, black and brown), while the Sling Hub ($10 for pack of 4) — in your choice of brown or black —  keeps cabinets safely locked without the use of screws or adhesives.
Even better? They're made with BPA-, lead- and phtalate-free materials and they're 100 percent recyclable — even the packaging.
Rhoost also does a great job of walking you through the installation process, with simple how-to videos available at Rhoost.com.