Monet Mazur on Learning to Let Go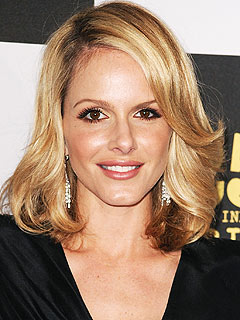 Steve Granitz/WireImage
Before welcoming Marlon, now 5, Monet Mazur had an idea of the type of mom she would someday be.
"Regimented, strict and scheduled," the actress, 34, reveals to Babble. Those plans were "thrown out the window," however, when Mazur and husband Alex de Rakoff decided to travel the world with their young son.
"You have to let go and go with the flow," Mazur says.
"We've lived all over the world — he's gone to school in Spain, London and New York and now we're back in L.A. He's adapted so well."

From the sound of things, it was that time spent living in the Spanish countryside that proved to be the most special.
"There wasn't much to do like there is in L.A., with structured schools and classes," Mazur explains. "It was much about nature and taking him for walks near the rivers and animals and farms and road trips to the beach, which was so amazing."
"It was just the three of us, so there was something very romantic and easygoing about living there," she adds.
Mazur says that she and de Rakoff "try to raise Marlon as an equal — as much as you can treat a child as an equal."
To that end, the couple "let him make a lot of his own choices and try to be easygoing," but when it's time to take a stand Mazur says that it is often she who assumes the role of "bad cop."
"I run the shows and make the rules. So he knows when I say no to go to Daddy," she laughs.