Cool Down this Summer with Instant Frozen Treats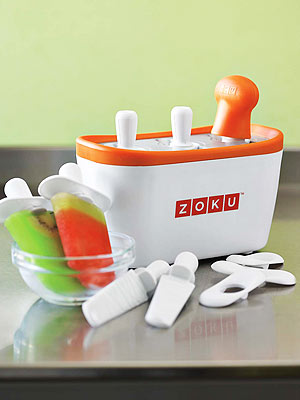 Courtesy of Willams and Sonoma
Summer is pretty much synonymous with frozen treats. And now you — and the kiddies — can make them at home thanks to the Zoku Quick Pop Maker ($50).
Fun and easy-to use, it makes yummy ice pops in as little as seven minutes, which is super fast. We know, we've tried it.
Just stick the cordless base into the freezer for about 24 hours and it's ready to go.
Want pops with a twist? It comes with special molds to create layered or cream-filled ones that your little ones will love.
Get one for your family at Williams-Sonoma.com.
— Stephanie Phoenix