Sarah Jessica Parker: A True City Girl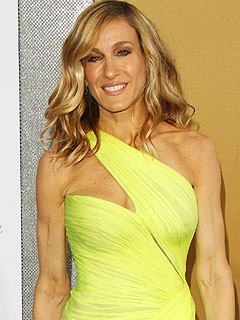 Erik Pendzich/Rex
She has traveled all over the globe, including a trip to Morocco to film Sex and the City 2, but Sarah Jessica Parker will always be a city girl at heart.
"I will never live anywhere else than New York because I just simply cannot leave the heartbeat of the city," the actress tells PARADE.
Already parents to son James Wilkie, 7½, Parker welcomed fraternal twin daughters Marion Loretta Elwell and Tabitha Hodge with husband Matthew Broderick last June — and now the family of five is struggling to squeeze into their Manhattan apartment.
However, even the obvious lack of space isn't enough of a reason for a move.
"We're bursting at the seams. I know there are homes with more than two or three bedrooms in the suburbs, but I just couldn't move there, even to get extra room," Parker, 45, says. "I love New York too much."

At the end of the day, the mother-of-three notes, time spent with her children is what matters most.
"I love just being with my family — going to the grocery store, cooking dinner, putting my twins to bed, changing their diapers, getting my older son ready for school and packing his lunch," she admits.
"Is it sexy? I don't know about that, but it sure is fun and it's definitely unpredictable."
— Anya Leon