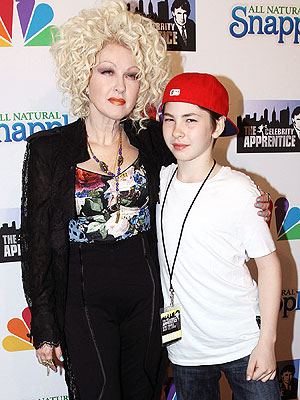 Moises De Pena/FilmMagic
Girls may just want to have fun, but Cyndi Lauper has a great time with her boy, 12-year-old son Declyn Wallace, at The Celebrity Apprentice finale.
The True Colors singer, 56 — who ultimately wound up in sixth place on the reality show — performed on Sunday night's live show, writhing around in front of Donald Trump on his conference table!
Declyn is the only child for Lauper and husband David Thornton, who married in 1991.
RELATED: Bret Michaels Wins Celebrity Apprentice