Family Photo: P. Diddy and Sons Get to the Greek!
P. Diddy and his boys — Quincy, 18, Justin, 16, and Christian, 12 — pose at the premiere of Get Him to the Greek, held Tuesday at the Greek Theatre in Los Angeles. Christian is Diddy's son with Kim Porter, with whom he also has 3-year-old twin daughters D'Lila and Jessie, while Justin is the producer's son with Misa Hylton-Brim. Quincy is the son of Porter and Al B Sure.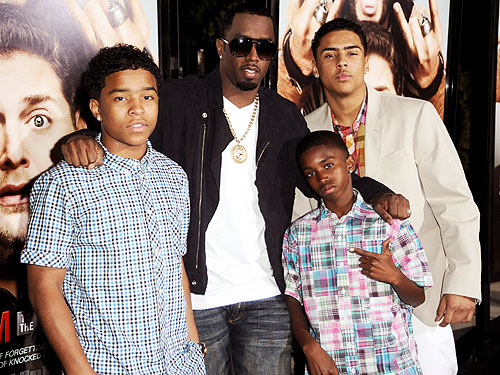 Jeff Kravitz/FilmMagic
RELATED: P. Diddy's Son Christian Turns 12 – Vegas Style!