1 Trend, 3 Ways: Cool Lace-Up Sneaks!
From the press line to the city streets, we've spotted celeb tots (and tweens) rocking some pretty fab footwear. Lourdes Leon, 13, Angel Brown, 3, and Willow Smith, 9, make a bold fashion statement in hip hi-top sneakers.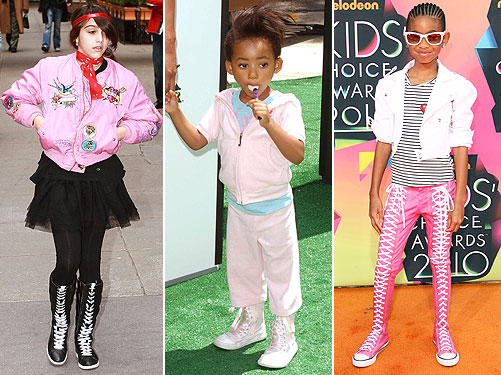 GSI Media; Trevor Moore/PHOTOlink; Juan Rico/Fame
Whether your little girl wants to go extreme like Willow — she's wearing custom Converse Extension 1 shoe pants by Daryl Van Wouw — or play it safe like Angel, these fashion-forward shoes are super stylish.
Want a pair for your pint-size trendsetter? Check out our top picks — for any budget— below!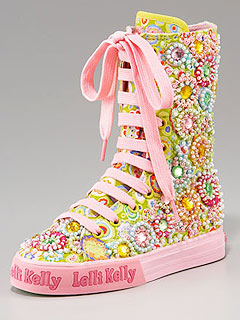 Courtesy of Bergdorf Goodman
Splurge
Known for their unique bead detailing, Lelli Kelly definitely delivers with their Floral High-Top Sneaker ($85). They may look girlie, but they're sturdy enough for the playground.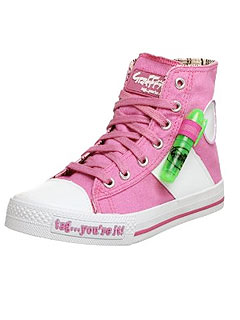 Courtesy of Endless
Affordable
Got a doodler on your hands? Try Grafeeti's Hi Notes Sneaker ($37)! Each pair comes with six markers and white dry-erase paneling. Talk about cool!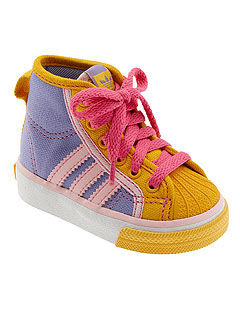 Courtesy of Nordstrom
Bargain Buy
We love the Nizza Shell High Top Sneaker ($20) by Adidas. The bright colors are perfect for summer.
— Anya Leon