Spotted: Liev Schreiber Gives His Boys a Boost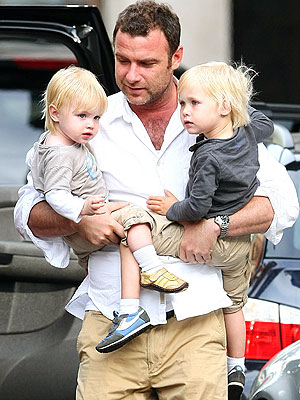 Saleem Elatab-AhmadElatab/Splash News Online
Welcome home!
Liev Schreiber scoops up his sons — Samuel Kai, 17 months, and Alexander 'Sasha' Pete, 2½ — as the boys arrive at their New York City apartment with mom Naomi Watts Saturday.
The trio were returning from France, where Watts had been busy promoting her latest films at Cannes.
Schreiber, 42, stayed home in the Big Apple, stepping out with A View from the Bridge costar Scarlett Johansson at Friday's Drama League Awards.
RELATED: Naomi Watts: 'I Feel Torn Between Two Worlds'