Hey Mamas! Kanye West Gets the Lullaby Treatment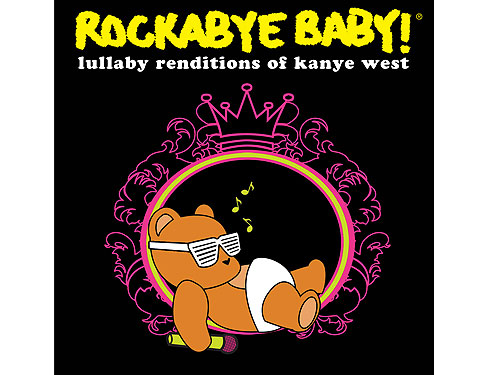 Courtesy of Rockabye Baby
Rockabye Baby! is branching out — into hip hop! The popular lullaby series — which counts Nicole Richie, Denise Richards and Kate Hudson as fans — just released the first offering in their "Rap-a-Bye" collection, Rockabye Baby! Lullaby Renditions of Kanye West ($17).
Using baby-friendly instruments like the glockenspiel, harp and bells, the rockin' 12-track CD is full of soothing music-only versions of West's biggest hits including "Stronger," "Gold Digger" and "Good Life".
On why they chose Kanye West as their first rap artist to cover, album producer Leo Flynn explains: "He brings together so many popular styles and creates a really modern kind of soul music. So the challenge was to translate, into a lullaby, the key elements of that vibe. There's so much to latch on to in his music — from the charisma of his tracks to his musicality and candidness as a performer."
We couldn't agree more. From the "Good Life" to "Hey Mama," we were bopping our heads through the whole CD.
Want to take a listen? Buy it at RockabyeBabyMusic.com.