Spotted: Camila Alves and Her Beanie Baby!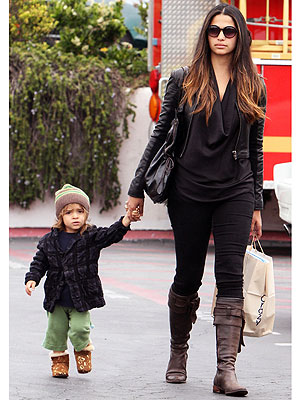 Miguel Aguilar/INF
Camila Alves takes the lead with 22-month-old son Levi — looking casual cool in a beanie and Uggs — during a shopping trip to Toy Crazy in Malibu on Tuesday.
Although she's also mom to 4-month-old daughter Vida, the model is sure to spend plenty of solo time with her little boy.
Last week, we spotted the pair out biking.
Check out more photos of Matthew McConaughey, Alves and the kids in their family photo album!
RELATED: Camila Alves: Daughter Vida Is a 'Big Blessing'