Twins on the Way for Chris Daughtry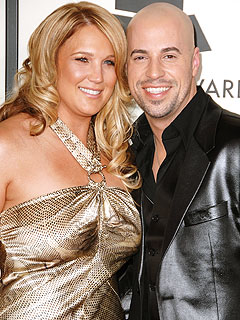 Steve Granitz/WireImage
Chris Daughtry and his wife Deanna are expecting twins via surrogate in November, the rocker announced on his Web site Monday.
"Deanna and I are overjoyed about this double blessing," Daughtry, 30, said in the statement.
"Thank you for your expressions of love and support and for respecting for our privacy during this special time."
The babies were conceived via IVF and — due to Deanna's partial hysterectomy four years ago — were transferred to a gestational surrogate who will carry them to term.
The American Idol alum and his wife are already parents to son Griffin and daughter Hannah.
— Sarah Michaud