Patricia Heaton Takes On Sons' Hygiene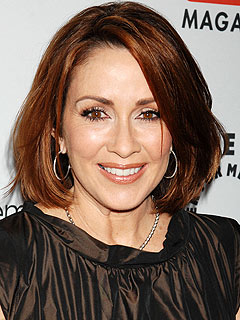 Roger Karnbad/Celebrity
A veteran mom of four boys, Patricia Heaton has seen — and smelled — it all when it comes to raising her sons.
"They literally come up to me and say, 'Do I need to shower?' And then I have to smell their armpits," she tells iVillage.
For now, Heaton is the only one keeping their hygiene in check. Following a "flutter of activity" when her oldest son Samuel David, now 16, entered high school, The Middle star says her boys have shown little interest in dating.
"They … all tried it, but it wasn't very much fun. So now they don't have girlfriends anymore," she explains. "Because they play music, video games, and blast BB guns and stuff — so that's kind of their thing."

Unfortunately, Samuel, John Basil, 15, Joseph Charles, 13, and Daniel Patrick, 11, have taken the same lackadaisical approach to school, with Heaton noting her sons "don't seem to give a crap" about their grades.
"They cannot think of any reason why you should work any harder than getting a 'C.' Why should you have to write in complete sentences? Why should you even have to answer questions at all?" the actress, 52, exclaims.
"They'll say, 'Mom, I know it, why do I have to say it?' 'Well, nobody knows you know it!'"
— Anya Leon