Busy Bees: Preppy Chic Duds for Kids!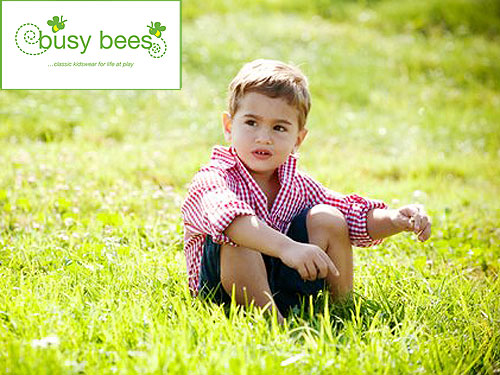 Courtesy of Busy Bees
If you're on the hunt for classic kids clothing with a bit of old-school charm, you'll love Busy Bees. Full of clean cuts and simple patterns, the collection includes everything from striped polos and seersucker shorts to frilly sundresses and vintage-style bloomers. There's even have a cool summer top ($72) for mom.
Our favorites include the oh-so cute Ella Ruched Bubble Romper ($70) and the nautical-themed Sailboat Smock Shortall ($76). Their super luxe custom-order cashmere pieces (cardigans, blankets, hats) also make for great gifts. You can personalize the colors and add your child's name.
Check out the full collection at BusyBees-Kids.com.
— Anya Leon