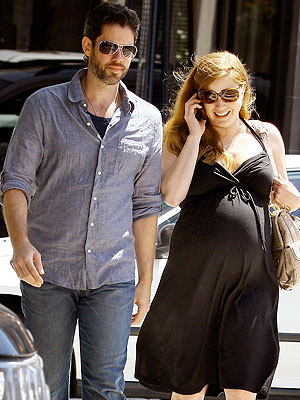 Juliano Garcia/INF
Hello?
Amy Adams takes a phone call after lunching with fiancé Darren Le Gallo at the Beverly Wilshire in Beverly Hills, Calif. on Wednesday.
The couple await the arrival of their first child later this month.
Adams, 35, says she's enjoyed kicking back as she prepares for baby.
"It's been good for me," she notes.
"I've benefited a lot from taking some downtime and working on friendships and really reconnecting with my fiancé."
RELATED GALLERY: Amy Adams's High-Low Bump Style