Chyler Leigh: Daughter Suffers From Febrile Seizures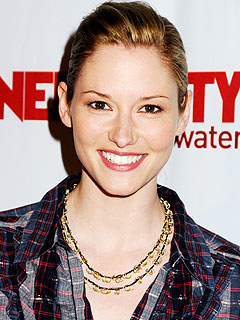 Byron Purvis/AdMedia
Actress Chyler Leigh knows her way around emergency rooms — both real and make-believe.
The Grey's Anatomy star says her experiences as a mom-of-three have left her well-versed in the medical field, beginning with daughter Taelyn Leigh, 3½, who suffers from febrile seizures.
"The first time it happened, I was at home and had no idea what was going on," Leigh, 28, explains to WebMD Baby. "Most seizures end after a few minutes, but hers went on for 25 minutes."
After riding in an ambulance to the nearest emergency room, Taelyn was fine.
"It was a virus, and the fever just spiked too high too fast, but it's scary," Leigh recalls. "Any time she's warm, we watch her."

Son Noah Wilde, 6, has had his share of health scares as well.
"He busted his chin on the ground when he decided he wanted to slide like a penguin," Leigh reveals. "He smacked his head on the ground when he was trying to spin and got his pants stuck under his feet. He wound up with a huge goose egg that looked like his brains were coming out."
With so much going on at work, and at home — Leigh and husband Nathan West welcomed daughter Anniston Kae, 1, last May — she admits she often feels like "the oldest 2[8]-year-old on the planet."
"I work, and I'm a full-time mom, and it's hard for me to sit down and relax because it's like, 'Crap, there's something I'm forgetting,'" she notes.
Not her marriage! Leigh says that she and West, an actor, work hard to keep the spark alive.
"Even though you're parents, you're still a couple," she says. "You need to take time and be together, talk about your dreams and plans, and just be in love."