Spotted: Rebecca Gayheart and Billie – Ciao Bella!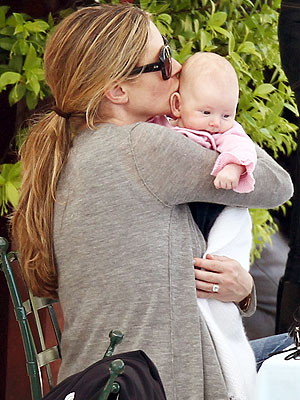 Alison Dyer for PEOPLE
Sealed with a kiss!
While daddy Eric Dane films a commercial, Rebecca Gayheart and their 10-week-old daughter Billie Beatrice keep close company off-set in Portofino, Italy, on Monday.
Later in the day, the new trio were spotted strolling the streets — but a sleepy Billie seemed to be down for a nap!
RELATED: Eric Dane, Rebecca Gayheart Name Daughter Billie Beatrice