Debra Messing's Secret to Staying Fit? Son Roman!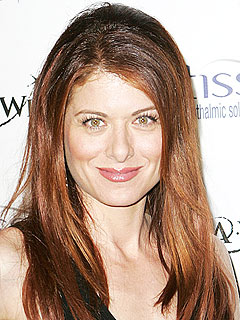 Landov
Two years ago, the tabloids slammed Debra Messing for not losing her baby-weight fast enough. Now, 42 lbs. lighter — and back to her pre-baby figure — she says it's son Roman who has helped her keep the weight off.
"I run after my 6-year-old. He's so into sports right now. I honestly can't keep up with him!" the actress told PEOPLE Moms & Babies at a benefit for the Joyful Heart Foundation, an organization founded by actress Mariska Hargitay that helps abuse victims, in New York last Wednesday.
"[Roman] loves handball, basketball, soccer, and softball. [I play] all of them."

Fortunately getting in the game is easier these days for Messing, who credits fellow mom Hargitay with providing her with an energy boost secret.
"Mariska sent me this book called Clean, and said 'You've got to do this. I feel great!' And I just did it two months ago and I feel really strong. I've got so much energy," she raves.
"It's just a deep detox with lots of organic smoothies, vegetables, fruits, and just a regular normal healthy meal at lunch time. [There's] also lots of lemon water and garlic … everything that you know is good for you."
— Carlos Greer