Meet Dr. Phil's New Granddaughter!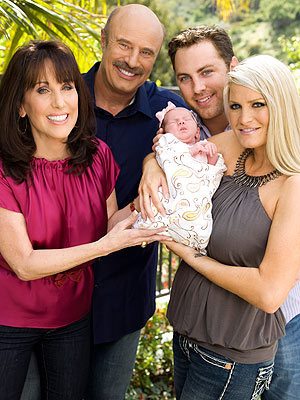 Alison Dyer for PEOPLE
Just call him Dr. Grandpa. Dr. Phil McGraw is relishing in a new role — grandfather! — since the arrival of granddaughter Avery Elizabeth McGraw, born March 18 to the psychologist's son Jay and his wife, Erica.
The TV host, 59, was with wife Robin, 56, in the waiting room of the Los Angeles hospital when Avery arrived — and was immediately wrapped around her delicate little fingers.
"His heart just melted when he picked her up," says Erica.
Admits Phil, "We have every intention of spoiling that child beyond reason."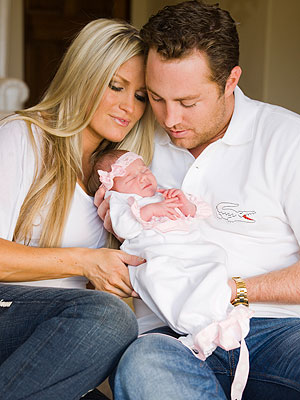 Alison Dyer for PEOPLE
Erica's pregnancy wasn't too much of a surprise, given that Robin was gently pressuring the 32-year-old the first time they met, in 2004.
"One of the first questions my mom asked her was about grandkids," laughs Jay, 30, an executive producer on the talk show The Doctors. Adds Erica: "She said, 'Go home and practice!'"
But now that Avery is here, the elder McGraws are stepping back and letting the new parents learn the ropes.
"Instead [of advice] they've given us support and said, 'You know what you're doing,'" says Erica. "I can't thank them enough."
In return, Phil asks just one thing: "I'll let Avery decide what to call me," he says. "As long as it's not Dr. Phil."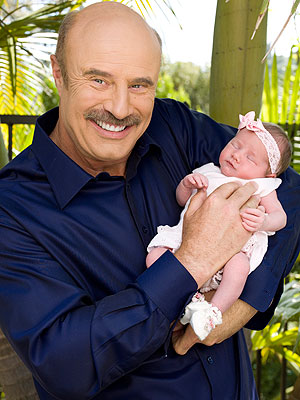 Alison Dyer for PEOPLE
— Lisa Ingrassia