Dad-to-Be Mario Lopez Hits the Books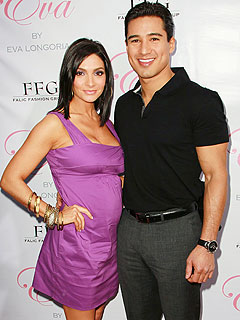 David Livingston/Getty
As dad-to-be Mario Lopez prepares for the fall arrival of his first child with girlfriend Courtney Mazza, the Extra host has noticed one very important piece of information seems to be missing.
"I was actually looking for a book for a first-time father and couldn't find one. I've decided I'm going to write one of my own," he tells Pop Eater.
"Guys want to help, too. There are tons of books for moms, but dads want to know what's going on with the lady and the baby both emotionally and physically."
However, the experience is not completely lost on Lopez, who admits his eyes have been opened to all the struggles that can accompany a pregnancy.
"I'm learning a lot about how difficult it is just to even get pregnant and all the things that can go wrong," the author of Extra Lean, 36, says. "I have a new respect for that whole process and miracle of birth."

Five months in and having opted for a delivery surprise, Lopez is doing his part to ensure baby comes out just the way he envisions.
"I'm trying to feed [Courtney] as often as I can," he reveals. "I'd love a chubby, healthy baby."
— Anya Leon