Spotted: Zuma Rossdale's Mini Meet and Greet
The force is with you, little one!
Safe in the arms of mom Gwen Stefani, Zuma Nesta Rock Rossdale gets up close and personal with a Star Wars' Storm Trooper at a Santa Monica birthday bash on Saturday.
Who else did the 20-month-old and his big brother Kingston rub elbows with? Wolverine and Iron Man!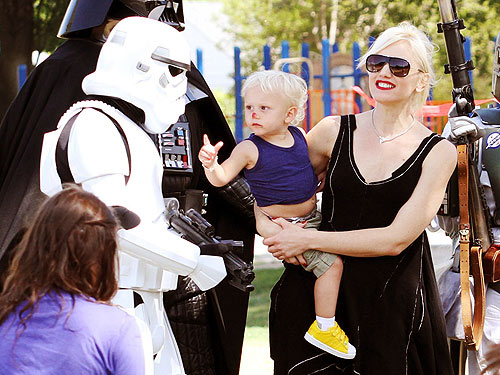 FAME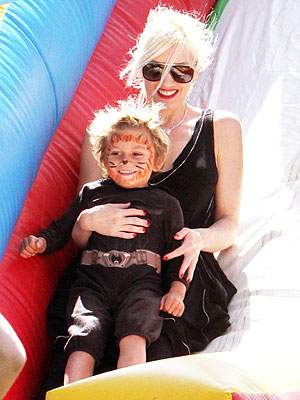 FAME
Later, Gwen, 40, and Kingston — complete with tiger face paint! — took a few turns on the inflatable slides.
Dad Gavin Rossdale, 44, sat this one out, but he'll have a chance to party when Kingston turns 4 later this month!
RELATED: Gwen Stefani 'Running Out of Time' for Third Child