Taye Diggs 'Would Never Ask' for Baby No. 2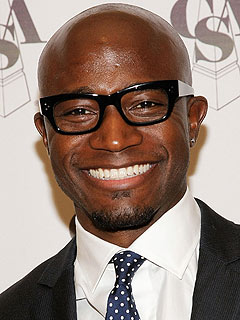 Noel Vasquez/FilmMagic
Despite the joys of fatherhood, actor Taye Diggs is leaving it up to wife Idina Menzel as to whether there will be a baby number two.
"I was in the room when my wife gave birth to Walker [Nathaniel], and after seeing that and going through the nine months of pregnancy with her, I would never ask," says the first-time dad, who welcomed his son in September.
"I would never ask her for another child. If she wants to give me one because she wants to, I'm perfectly fine with that. I came from a large family, and I would love Walker to have some siblings."
Quick not to rule out anything, Diggs, 39, says that "there's also the idea of adoption. So we'll see. It's basically up to her. She's the boss. It's her body."
For now, he's relishing his role as Dad, and is already seeing glimpses of himself in 8-month-old Walker.
"He's like his daddy. He likes the sweet things: pears and apples," the Private Practice star tells PEOPLE Moms & Babies of his little boy, who just started eating solid foods last month.
"He eats everything, but there's definitely a difference between feeding him the avocados and the pears!"
Diggs, who served as spokesperson for Amtrak's National Train Day in Washington, D.C. on May 8, may have even passed his humor gene on to his little one. "The funniest thing he's doing [are] the funny faces he makes when he's going to the bathroom," says Diggs with a chuckle.
It also appears the baby is a go-getter.
"He just inched across the bed," reveals Diggs, who admits both he and Menzel are short on sleep nowadays and always tired.
"I was going crazy because he tends to get frustrated when we put him on his stomach. But this day, he went from one side of the bed all the way to the other side … quickly!" The proud papa boasted, "He's definitely a Diggs. He's got speed and power."
Right now, Diggs's favorite daddy and son activity is spending guy time alone. "I have to get permission from the mom, and once she writes off on it, it's cool," he jokes. Just two weeks ago, the pair spent a day at the park, where he took his son on the swing and fed him lunch.
"It was a big day for us," Diggs recalls. "I put him in the car seat all by myself!"
— Arnesa Howell