Rebecca Romijn Shocked By Differences Between Daughters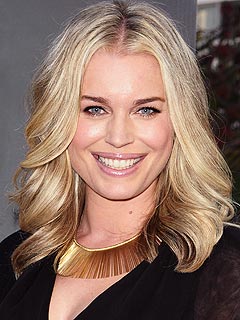 Jason LaVeris/FilmMagic
No role could ever have prepared actress Rebecca Romijn for the best one of all — motherhood.
"It's better than I ever could have expected," Romijn, 37, tells PEOPLE Moms & Babies of her "fantastic" fraternal twin daughters Dolly Rebecca Rose and Charlie Tamara Tulip, 16 months.
"It's just shocking, seeing how different they are and watching their personalities develop."
Earning high praise from husband Jerry O'Connell when it comes to raising the girls — "She's the first one up, last one to bed," the actor says — Romijn's hard work paid off over the weekend!
"I got her a couple of gifts [for Mother's Day]," O'Connell, 36, reveals.
"We have a rule in our family where you have to make cards — you can't buy them, you have to make them — so I made a couple of cards. I got the girls to hold the crayons and scribble."
— Anya Leon with reporting by Pam Winsor