Giveaway: A Simplisse Breastfeeding Starter Package ($152 Value!)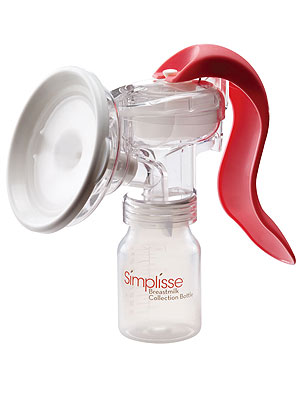 Courtesy of Simplisse
We're always on the lookout for high-quality breastfeeding products. That's why we were excited to check out the new line from Simplisse.
Produced by a team of lactation consultants and moms, the collection includes everything from breast pumps and disposable breast pads to nutrient supplements and bottles, which is pretty much everything a new mom needs to get started.
Want to test the brand out? The company is giving away a starter set ($152) to five lucky Moms & Babies readers.
It includes the following items: Manual Breastfeeding Companion ($40), Disposable Breast Pads ($11), EssenLactation Supplements ($40), Breastmilk Storage Bags ($8), Nipple Cream ($18), Breast Pump Cleaning Wipes ($18), Washable Breast Pads ($11) and Microwave Steam Sterilizer Bags ($6).
Hurry up and enter for your chance to win! Online entries must be received between 12:01 a.m. Eastern Time ("ET") on 5/10/10 and 11:59 p.m. (ET) on 5/16/10. See Official Rules.