Spotted: Harlow Madden Gets the Giggles!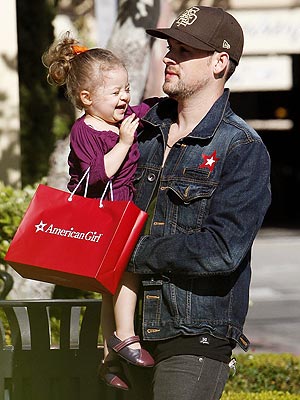 Ramey
What's so funny?
With mom Nicole Richie at a glam gala in New York, Joel Madden totes his giggly American girl, daughter Harlow Winter Kate, 2, through The Grove in Los Angeles, Calif. on Monday.
The Good Charlotte frontman, 31, and fiancée Richie are also parents to son Sparrow, 8 months this week.
RELATED: Joel Madden Grateful for Harlow's 'Honest Reaction'