Tiny Revolutionary: Organic, Message Tees for Kids!
It's never too early to start a revolution — especially in fashion. That's why we're loving the super cute T-shirts and onesies by Tiny Revolutionary.
Each style is made of 100 percent organic cotton and printed with water-based eco inks that are safe for the kiddies. They also come in easy-to-wear colors and feature adorable animal graphics or feel-good messages including: "I'll Change the World Someday," "Be Kind to Small Things" and "I Am the Future."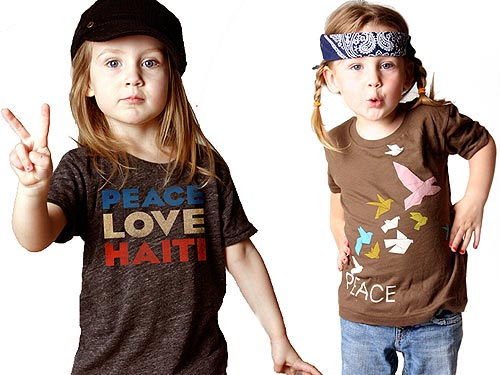 Courtesy of Tiny Revolutionary
But these mini tops don't just look good, they do good too! A portion of the sales from the oh-so cool Haiti Tee ($25, above left) is donated to For This One, an organization working to bring relief and resources to the children hit hardest by the earthquake in Haiti.
Looking for a fun baby shower gift? The My Momma's Milk is Kosher T-shirt ($25) is guaranteed to put a smile on any mom-to-be's face. Our favorite is the I Am the Future top ($25, below left) — it has a charming, retro feel.
Check out the full collection at TinyRevolutionary.com.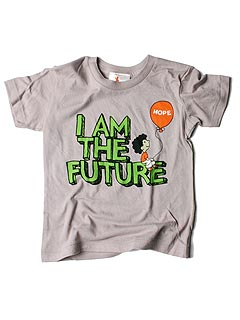 Courtesy of Tiny Revolutionary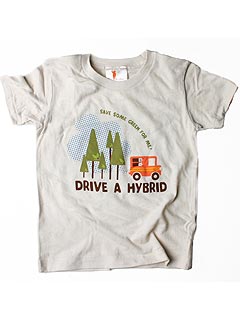 Courtesy of Tiny Revolutionary